Livres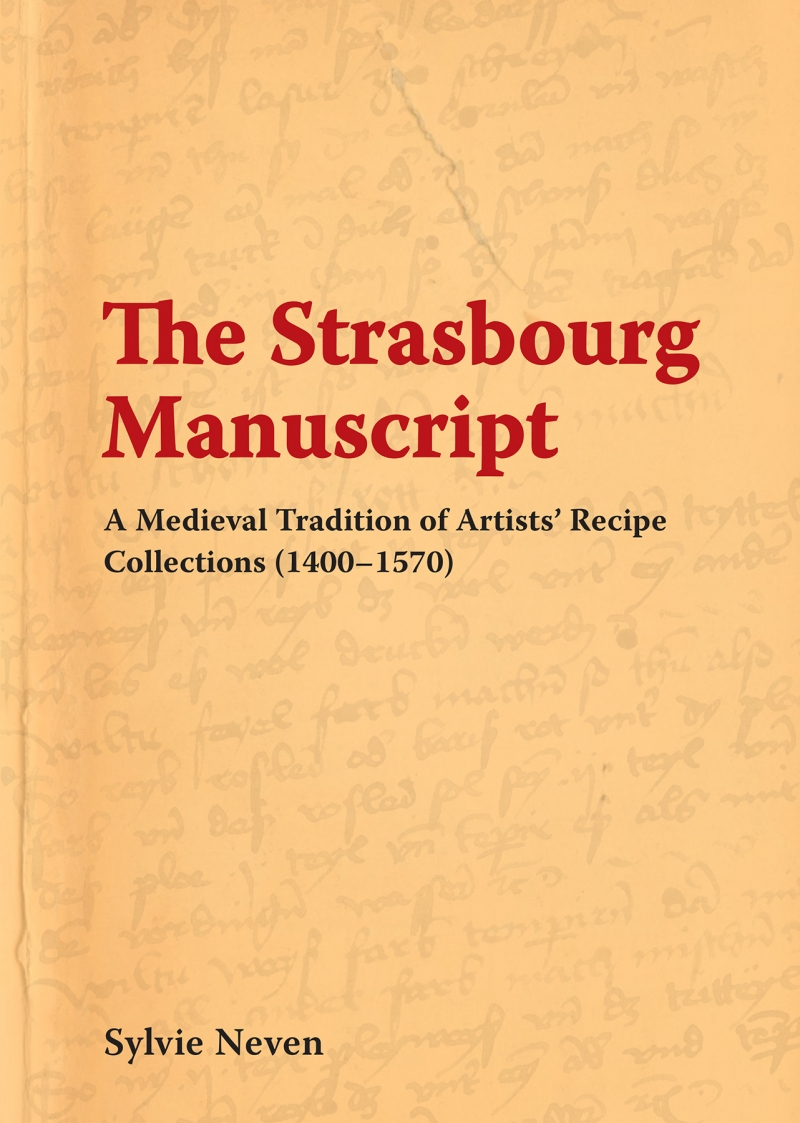 Sylvie Neven
The Strasbourg Manuscript. A Medieval Tradition of Artists' Recipe Collections (1400–1570)
Londres, Archetype Publications, 2016, ISBN 9781909492417.
The 'Strasbourg Manuscript' is a well-known example of artistic literature, presented in the form of a collection of recipes. This manuscript, whose content has been dated to the beginning of the 15th century, was believed to be the oldest German-language source for the study of Northern European painting techniques .
The art technological instructions of the Strasbourg Manuscript cover a wide range of crafts. Its recipes are mostly dedicated to painting and illumination and, in particular, to the preparation of pigments including refining, grinding, suitable mixtures, the building up of layers of paint, and the use of gold in gilding and its imitation. Some recipes concern the manufacture of specific binding agents, glues and varnishes used on various artistic supports. Others correspond to instructions for auxiliary crafts such as polychromy and mural painting, the dyeing of textiles and skins, the preparation and colouring of the parchment support etc.
In the 19th century, a copy of the Strasbourg Manuscript was made for Sir Charles Eastlake, the first director of the National Gallery, London, and was partly published in 1847. The original manuscript was later destroyed during the 1870 fire in the Strasbourg Library – the text of the original recipe collection was therefore preserved only in the form of Eastlake's copy. Nevertheless, as with a large number of recipe collections produced in the Middle Ages, the Strasbourg Manuscript was the subject of copying and compilation processes. Its content thus survives not only in other contemporary manuals, but also in later treatises. Variants of its text were written in the south of Germany between 1400 and 1570.
This volume is the first comprehensive study of the Strasbourg Manuscript and its relationship with other surviving artisanal recipe collections.